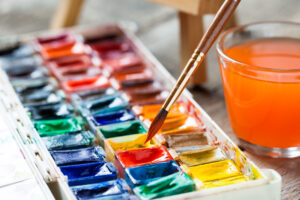 Adolescents are faced with a variety of challenges in today's world that may impact their overall mental health, and we strive to help make things feel more manageable for both parents and teens as they navigate these tough situations.
At EmpathyWell, we offer counseling services to preteens and teens using both activity therapy and traditional talk therapy, depending on the specific needs of the adolescent. We provide adolescents with a variety of materials to use and explore during counseling sessions to provide distance and safety that may be helpful when discussing tough feelings and painful thoughts.
Counseling services may be beneficial for preteens and teens who:
Want help effectively expressing their emotions
Struggle with self-esteem
Feel anxious or sad often
Have experienced a major life event
Want a therapeutic place to explore their identity
Often argue with or feel disconnected from parents
Contact us to learn more about how our services may fit for your family.
Ready to take the next step?
Contact us to begin the intake process and learn how EmpathyWell can determine the type and length of services best suited for you and your family.