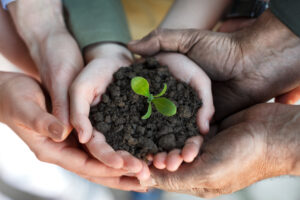 At EmpathyWell, we believe there is great value in providing parents with the tools to become therapeutic agents for their children, which can ultimately have long lasting therapeutic gains. In order to share these tools in a way that builds on the connections already present within the parent-child relationship, we offer parent training services known as Child-Parent Relationship Therapy (CPRT).
Child-Parent Relationship Therapy (CPRT)
CPRT is a play therapy-based treatment program for children presenting with behavioral, emotional, social, and attachment disorders and focuses on the importance of a strong connection between parent and child. When participating in CPRT, parents will take part in 10 sessions held within a supportive group environment and led by a play therapist trained in this evidenced-based treatment. Parents can expect to gain effective parenting skills to best meet their child's emotional and behavioral needs. We can also provide modifications of this approach as needed to work with parents individually or to address specialized concerns. For information on fees associated with these parenting services, please refer to our fees section here.
Child-Parent Relationship Therapy may be beneficial for those parents who:
Experience a disconnect within the parent-child relationship
Feel frustrated with their child's behaviors
Struggle to understand their child's emotions and behaviors
Are searching for ways to support their child's socioemotional development
Want to provide more opportunities for their children to thrive both socially and emotionally
Struggle with responding to their child's difficult behaviors
Feel out of control in interactions with their child
Want to gain support from other parents in the community
Want to feel closer to their child
Contact us to learn more about how parenting services may be a fit for your family.
Ready to take the next step?
Contact us to begin the intake process and learn how EmpathyWell can determine the type and length of services best suited for you and your family.