Psycho-Educational Assessments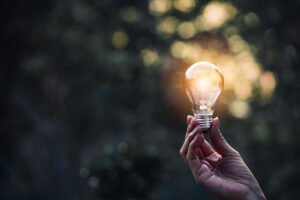 Is your child or teen struggling with behavioral, emotional, or academic problems at home or in school? Are you wanting a better understanding of how to help your child thrive and feel successful?
If so, your child may benefit from psycho-educational assessment and evaluation.
We offer evaluation for the following areas:
Intellectual functioning
Memory skills
Attention struggles
Autism
Behavioral functioning
Gifted and Talented screening
Self-concept and self-esteem
Learning processes (e.g., visual vs. auditory)
Visual-motor integration
Anxiety and/or depression concerns
Parent-child relationship
Academic achievement, and much more!
Our full psycho-educational assessments for children ages 6-16 years old can provide parents with increased understanding of how their child experiences and interacts with the world. Specifically, psycho-educational evaluation involves a variety of assessments that help explore your child's unique cognitive abilities, academic achievement, as well as social and emotional functioning. The information gained from the assessment process can help parents and teachers better understand a child's individualized needs at home and in the classroom.
At EmpathyWell, each child's psycho-educational assessment is tailored to meet the child's individualized needs. Your child's evaluation may include intellectual assessment, academic achievement assessment, visual/motor processing assessment, exploration of executive functioning abilities, depression/anxiety screenings, questionnaires about your child's behavior and emotions, and self-concept assessments.
Unique Perspective
Our assessment process is unique in that our team of assessment examiners are counselors first. We understand that parents often seek assessment services when their child is struggling, and the family is looking not only for answers, but also support and encouragement. In addition to specialized training and experience in child development and psycho-educational assessment, our assessment counselors are also expertly trained in therapeutic services. We strive to build strong relationships with the families we serve and see the whole child during the assessment process rather than only a diagnosis or scores on a test. Our main goal is to help parents understand their child's unique assets and ways in which they interact most successfully with the world in order to help the child thrive both at home and in school.
Please visit our Assessment Process page and our Assessment FAQ for additional information regarding our psycho-educational assessment services. You may also contact us today to speak with a counselor about how our services may be a fit for your family.
Ready to take the next step?
Contact us to begin the intake process and learn how EmpathyWell can determine the type and length of services best suited for you and your family.